Simple math lesson.
You take this
Plus this
And you get this: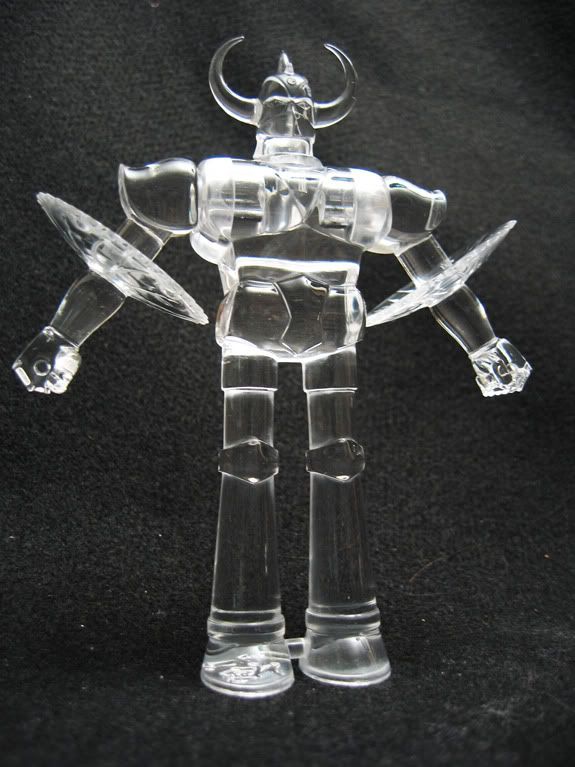 And what that is, y'all, is the final prototype for this motherfucker!!
Last night, headed to my grimies' after work...got a little nice, got a little lifted...watched the Pats utterly LAY WASTE to the Jets. Got home around 1 and was greeted with this...work of art. Straight up and down, my photography ain't shit. You pick this thing up in your hands, it's like holding solid fucking water! That's how gods damn clear it is. Flawless like a gemstone. Blew my fucking mind. And maybe a little load.
Then I passed out.
This morning, I grabbed my shitty-ass camera and dipped to the suburban-hell backyard--crawling on the fucking ground & shit, freezing my nuts off--and took some more pictures. B-b-b-b-rrap!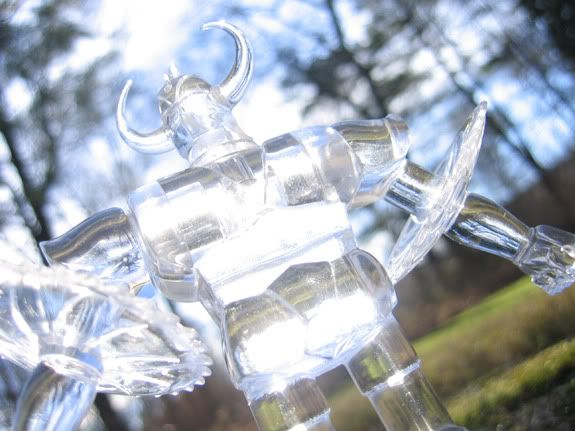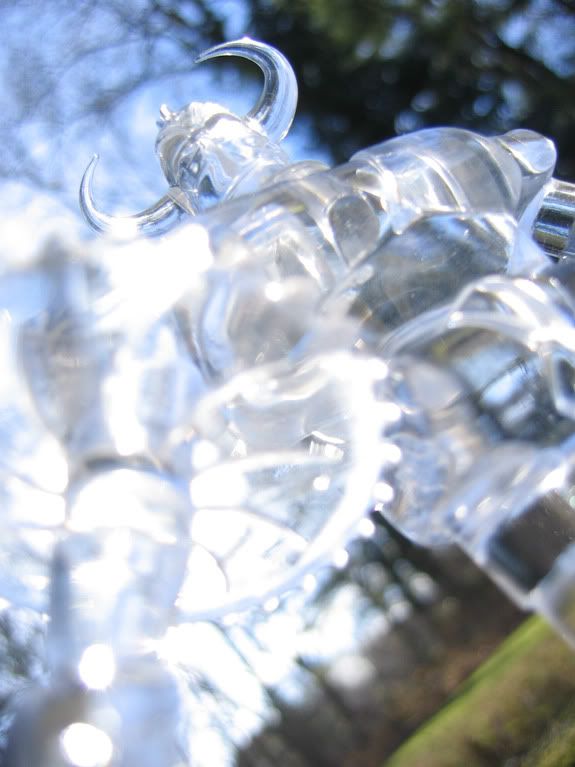 At work, I very reluctantly boxed up this jewel and overnighted it to the metal caster. I was talking to my prototyper the other day--he was saying how excited they are that this shit's finally going down. Apparently, he and his crew have various multi-colored test shots laying around their office! That's what's up!
As I've mentioned before, they do lots of work for Hasbro and other big name toy companies, but this is pretty much the first time they've ever done something like this. Like, for real, who's this dick coming outta nowhere with the bomb CAD skills and a little scratch but no actual faceless corporation to back him up??? That's me, motherfucker, and we're doing it.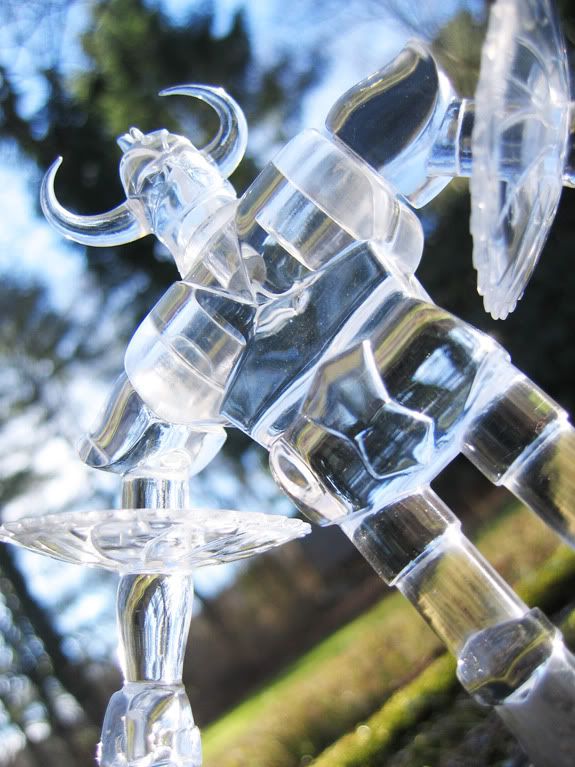 These guys know their shit, but they've never developed prototypes to be used in making vulcanized rubber molds for jewelers to hand-pour white metal. They're used to casting up simple, sharp resin bits for steel injection molds in China! Not this damn time--this shit stays local and stays gully. Heh...as "gully" as a homemade toy of a robot from a 30+ year old Japanese cartoon can be! WHAT!? :P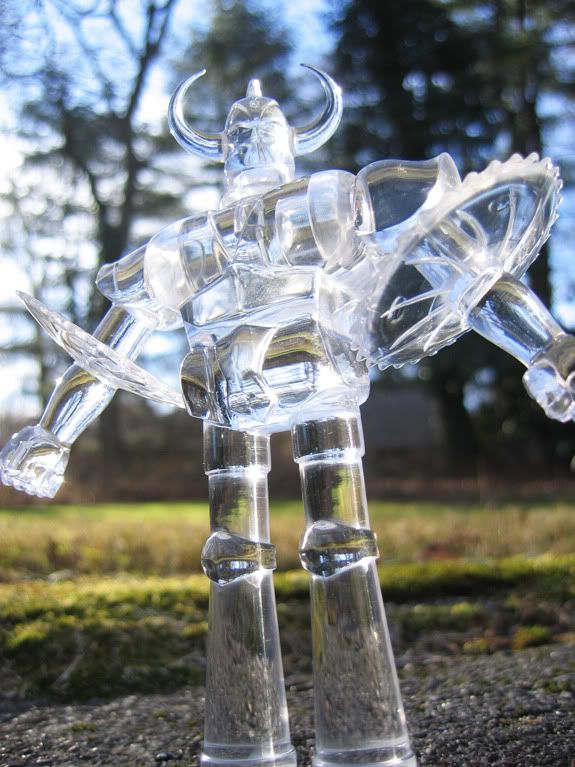 But I guess the point is that it's real nice to have these cats just as excited about this project as I am...even if it is mad underground and my "account" probably ain't worth a whole lot! One dude trying to make a little metal robot ain't exactly "supreme clientele", y'knowmsayin? But this is how we roll and they're on board.
And now, it's on the metal caster. Let's see what they can pull off...